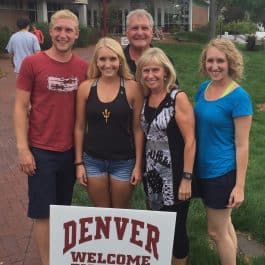 Tim Galloway
August 9, 2016
Tim Galloway's daughter Sofia needed him a couple of years ago. She was directing Neenah's Riverside Players' production of Oklahoma, and she needed an old man. "She cast me as Old Man Carnes. Imagine that. I guess I fit the part," said Tim, CEO of Galloway Company, a third generation family-owned processor of concentrated dairy blends and sweetened condensed milk in Neenah. His family, their passion for music and stage, and the business most locals still know as "Galloway Dairy" all figure mightily in Tim's life, as does his willingness to discover and optimize opportunity.
For example, it was 1974 when Tim's father John, managing sales for the dairy, had an innovative new medical procedure called open heart bypass surgery. He called on young Tim to take over his role and hit the road to sell ice cream mix that summer as the elder Galloway convalesced. "I loved it," said Tim, who also got to skip the shift labor pool where he would've been hefting 110-pound milk cans around the company's coolers. Tim successfully worked in sales for six summers before eventually graduating from the University of Notre Dame and Santa Clara University School of Law and joining the company full time.
Another youthful summer found him rehearsing for a Riverside Players' play at the UW-Fox Valley Extension in Menasha. There, he met a young Swedish woman who was part of a different theatre production. Having studied in Menasha as a Rotary exchange student, she had recently returned to the U.S. for further study. Siv (pronounced Seev) Lindgren eventually became Tim's wife and mother to their three children: Sofia (25); Erik (22); and Annika (19). The couple was married in Sweden, and regular return trips to Siv's homeland continue to be a central part of the family's traditions.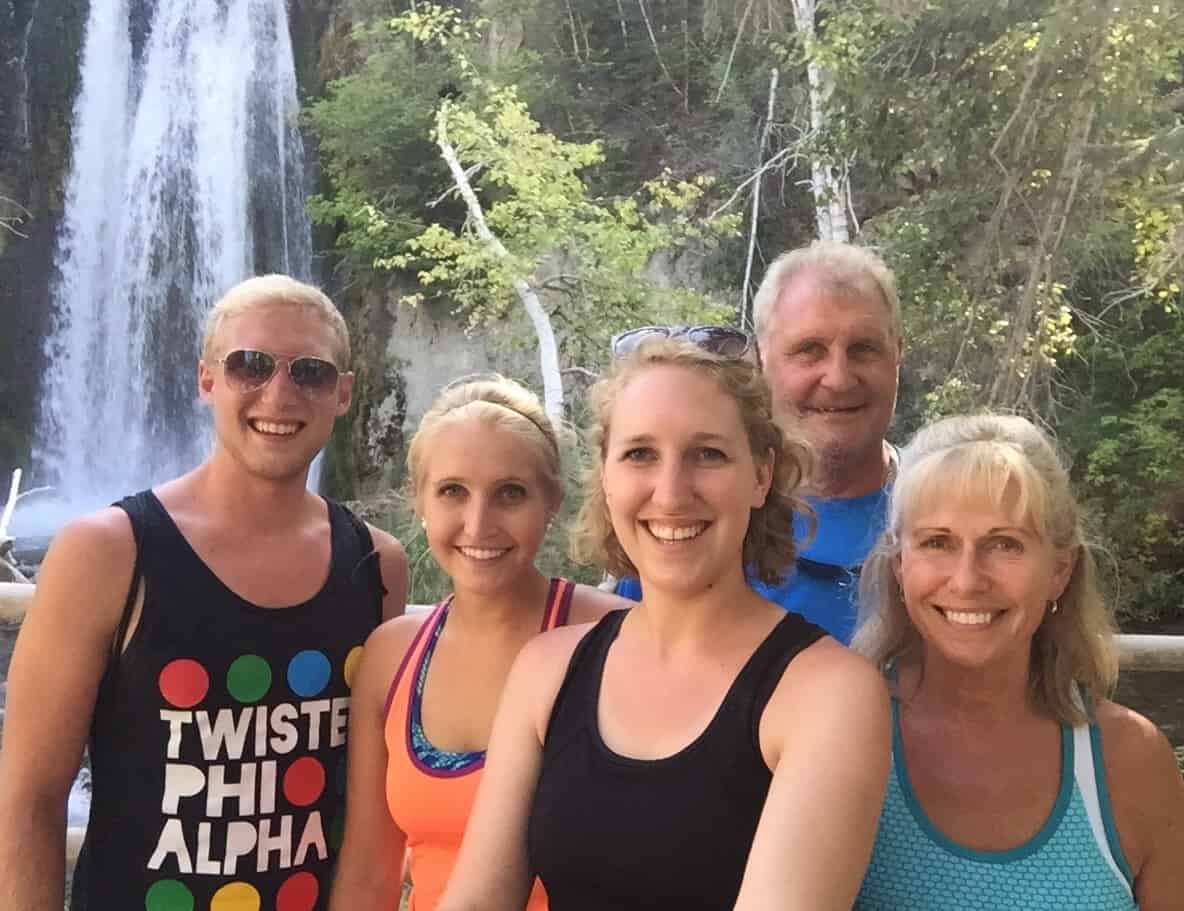 Opportunity struck again nearly 20 years ago when Galloway Company arrived at a breakthrough agreement to partner with a dairy cooperative to work together – not against – one another in the ice cream mix sector. This pivotal move in the history of Galloway led to their eventual dominance in the area of ice cream mixes for regional quick serve restaurants. Today in its 60th year, Galloway Company is also the leading manufacturer of sweetened condensed milk for the food industry, proprietary formulations for acidified dairy beverages and cream liqueurs, and large-scale production of evaporated milk.
Frank Kearny, Valley VNA board president, invited Tim to join the nonprofit's leadership body three years ago. "I looked around and saw an incredible group of very talented people on the board: visionaries, numbers men, mission-driven people, legal minds," Tim said. Again, family played a role in his decision to join the board. "I can remember my mother (Peg) folding diapers for Valley VNA when their office was down on Wisconsin Avenue," he said, referring to an earlier time when the organization offered well-baby care in Neenah. Peg was also a long-time Meals on Wheels delivery volunteer through her membership in the Neenah-Menasha Emergency Society. Today, Tim's father John resides at Valley VNA, where he, his siblings, and his mother are very pleased with his care. Tim joined the VNA board and specifically works to ensure that Valley VNA continues to attract and retain qualified staff.
After working for the dairy-focused family company for more than three decades, Tim has a knack for working the phrase, "I'll give you my sweetened condensed version …" into his conversation. Of his varied and informed opinions, one of the strongest is his belief in the mission of Valley VNA. "I am on the board because I believe in the way we care for seniors. I see it with my dad at a critical time in my parents' lives, and I want it to continue for more families in our community."
If you have questions or comments about the operation of the Valley VNA board of directors, please read more of our recent board member profiles or contact Theresa Pichelmeyer, Valley VNA President & CEO, at (920) 727-5555.