In-Home Care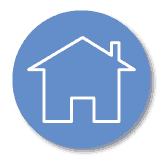 Options & Solutions is a free consultation with a registered nurse.
As we age there comes a time for a little extra help. If you're noticing some changes and starting to wonder what is available, this program is for you.
Options & Solutions assists seniors and their families with information and services and helps them find solutions for their individual situation.
Learn more about Options & Solutions.
Maintain your independence while living safely in your own home.
As time goes on, you might need a helping hand for a variety of reasons, including:
Health or strength issues
Alzheimer's or dementia concerns
Loneliness
Families are so busy or live at a distance
Professional compassionate caregivers will be there to assist with your day-to-day needs through Valley VNA's In-Home Care Program. Services are provided to seniors in their homes up to 24 hours per day, 7 days per week throughout the Fox Valley area, including Oshkosh, New London, Hortonville and Greenville.  See our service area map. Learn how to choose an In-Home Care provider. 
See what our customers are saying about us!
Companionship and engagement in life . . .
                                         At the heart of what we do.
Homemaking
Keeping up with everyday tasks can become a challenge, so we're here to help take away the burdens of maintaining a home and focus on what brings you joy in life.
Our Homemaking Program will help you with what you need, when you need it.  You can expect "Service with a Smile" from all of our caregivers.
During each visit, caregivers provide assistance with a wide range of services, including:
Meal preparation
Light housekeeping duties

Washing dishes
Tidying up – dust, sweep, vacuum
Laundry
Shopping and running errands

Transportation to appointments and social activities
Once your caregiver is done with the tasks you need help with, you'll have lots of time to enjoy life-enriching activities together.  Whether you like to be out and about or like to stay at home, we'll be asking you, "What do YOU like to do?"  Then we'll check out what's available in our Life Enrichment Library to support your interests.  From card games to brain teasers and trips to the park or out to lunch, the sky's the limit.
Our Client Care Coordinators will meet with you and develop an individualized plan that suits you best. Here's how to get started with Homemaking services.

"Our caregivers are wonderful. They prepare and bring our meals upstairs so my wife and I can share them together. You know, they even look after our kitties."
-Don K., Neenah
Personal Care
Our Personal Care Program is designed for seniors who need a little more assistance. In addition to helping with household tasks, we are here to assist with your personal needs too. Dedicated to meeting your needs, each caregiver has specialized training, similar to a Certified Nursing Assistant. You can be assured you are in good hands.
Personal Care services may help with:
Dressing
Bathing and grooming of hair/nails
Bathroom assistance
Exercising, walking and wheelchair transferring
Flexibility is built into each care plan developed with our Client Care Coordinators. Both number of hours and length of time are different for each person, covering short-term needs after illness/surgery or on-going needs. It all depends on you.  Here's how to get started with Personal Care services.
In-Home Care Packages
Night Out Package
Are you and your husband having a date night, or in need of the evening away?
As a family caregiver, going on a date may seem like too much time away from your loved one, but with the "Night Out" care package, you can have peace of mind while your away.
Package includes:
4 hours of care
Prepare a nutritious meal
Tuck-in services
Light housekeeping
Medication reminders
Companionship
Life enrichment activities
Out of Town Package
Leaving town for a few days can be stressful for yourself and you're loved one. In-Home Care by Valley VNA can be with your loved one while your away.
Package includes:
3-4 days of hourly assistance to around-the-clock care
Household upkeep
Meal preparation
Comfort support
Linen change
Laundry
Assist with activities of daily living
Companionship
Life enrichment activities
Post-hospitalization Care
After your senior parent's hospital discharge, you can count on our experience, compassionate and attentive services to ensure your loved one enjoys a complete and speedy recovery at home.
We can create a customized care plan that meets your parent's unique needs with one or more of the following services:
Hourly assistance to around-the-clock care
Medication reminders for treatment and prevention
Fall and injury prevention
Change in condition alerts
Transportation to doctor appointments
Assistance with bathing, dressing and personal care
Meal preparation and nutrition
Transportation to prescription drug pickups
Shopping and errands
Housekeeping and laundry
House Cleaning with HomeMaids
Just need your house cleaned? Valley VNA's HomeMaids residential cleaning service may be the answer. Customized cleaning plans are available based on your individual need.
For more information, visit our HomeMaids website.